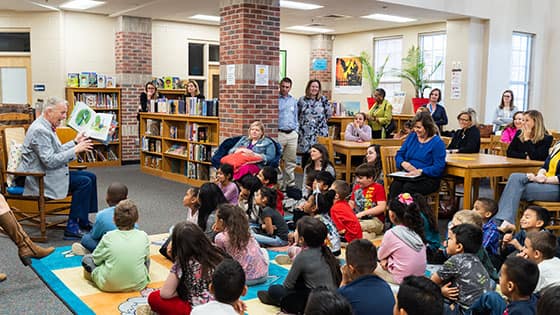 We believe that fostering strong, authentic community connections is one key to supporting Greenville County's public schools, students, and teachers. That's why we bring together communities of students, teachers, families, volunteers, local businesses, and non-profit support networks as active partners in public education.
We engage communities by building collective understanding about public education, finding common goals and inspiring action. Through our community partnerships, we seek meaningful solutions to the challenges faced by our local school district and create the conditions that strengthen and support student achievement in Greenville County Schools.
Join. Share. Support.